The Job Shop is a free confidential information, advice and guidance service designed to assist you to get back into employment, to improve your skillset or potentially widen your career options. You may be looking for work – after raising a family, caring for a family member, being made redundant, finding your first job or being long / short term unemployed, and in need of support and guidance.
The Job Shop provides the following support:
information, advice and guidance on a 1-1 basis and via virtual sessions
better off calculations and in work benefit advice
support in removing barriers to employment e.g. childcare responsibilities
education and training assessments and referral to relevant provision
access to specific IT application training – Microsoft Teams
setting short and long-term employment focussed goals
CV and covering letter reparation
application form filling and Personal Statement guidance
Interview techniques / mock interviews
use of computers with Internet access for job searching – appointment based only
telephone, photocopying and scanning facilities – appointment based only
dedicated apprenticeship and construction teams
dedicated support for council tenants
dedicated employer engagement team, working with local employers to provide residents with local opportunities 
in-work support package
To be able to register with the Job Shop you must: 
have the right to work
be aged 16 years and over 
live within Barking and Dagenham
Job Shop contacts:
Visit us at one of our job shops – here we can help you find a suitable job, prepare your CV, fill out applications and prepare for interviews.  You can register below using our online form at https://www.lbbd.gov.uk/help-finding-work or contact us by phone or email.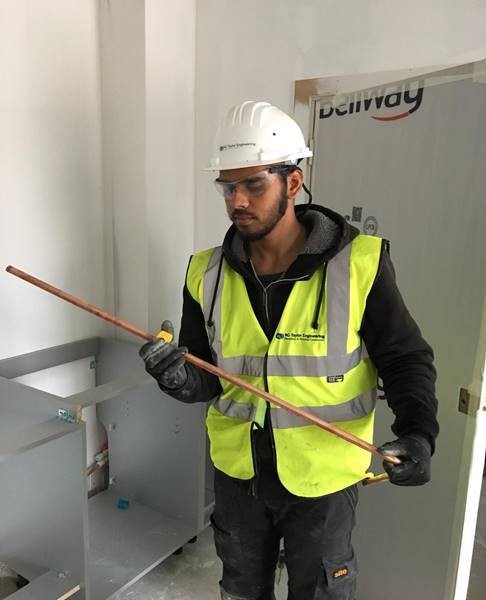 The support from The Job Shop was great and I have achieved so much, thank you.

Humza Sharif, LBBD resident
Ground Floor,
Barking Learning Centre,
2 Town Square,
Barking,
IG11 7NB
Monday to Friday
9am to 5pm
First Floor,
Dagenham Library,
1 Church Elm Lane,
Dagenham
RM10 9QS
Monday to Friday
9am to 5pm
Infrastructure Way,
Off Choats Road,
Barking,
G4FG+QX Barking
Monday to Friday
9am to 5pm
For further support into the Construction Sector please contact our Job Shop Construction Team on 020 8227 2809 or email us at Construction@lbbd.gov.uk