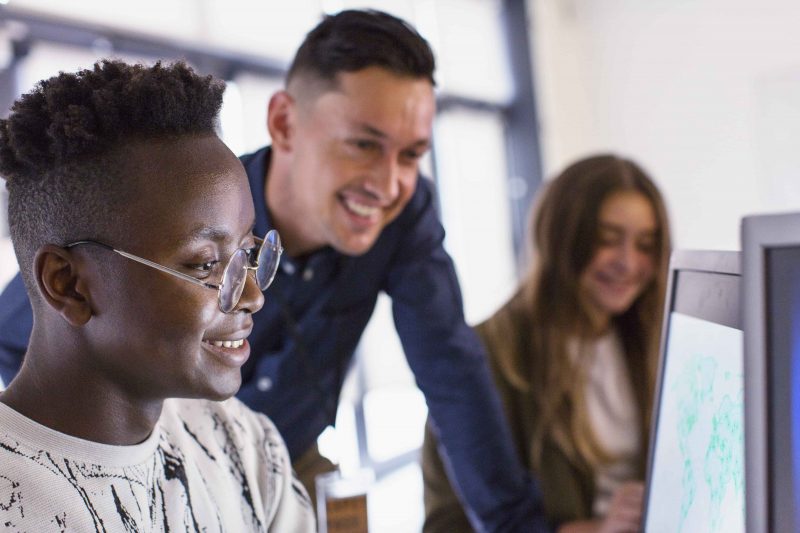 Our Student Services team works across both campuses to support learners to succeed. 
We encourage you to disclose any concerns at the time of enrolment to enable us to support you as soon as possible.
Course information and advice
Our staff can help you to get started by supporting you to find the right course and helping you to complete the enrolment process. The support continues throughout your time at the college and even once you have left. Our staff will help you to make informed choices about your next steps and help you to find the next educational or employment opportunity to suit you.

Everybody has the right to be safe no matter what their circumstances are. Safeguarding our learners, staff and visitors is an important issue. If you have any concerns about wellbeing, safety or rights, please contact our safeguarding team on 020 8270 4722 or email AdultCollegeSafeguarding@lbbd.gov.uk.

Our team can help to support you with:
emotional support whilst you study
financial and housing worries
childcare arrangements
referrals to counselling services, food banks and other support agencies
The safety and security of our learners and staff are important to us. If you have any concerns about your own safety or that of another learner, you can contact a member of our safeguarding team by emailing us.
AdultCollegeSafeguarding@lbbd.gov.uk
Additional learning support
Student services have specialist staff who provide additional learning support to those who have health or medical conditions that may affect their learning. This includes mental health issues, sensory impairments, learning difficulties and disabilities.
One to one and small group support can be provided both in and out of the classroom.
Available support includes:
English, maths and IT support
help with coursework and homework
language support
exam support and concessions
mobility support
organising equipment and resources
specialists dyslexia support
specialist software
study skills development