How the Job Shop supported me to become a fully qualified plumber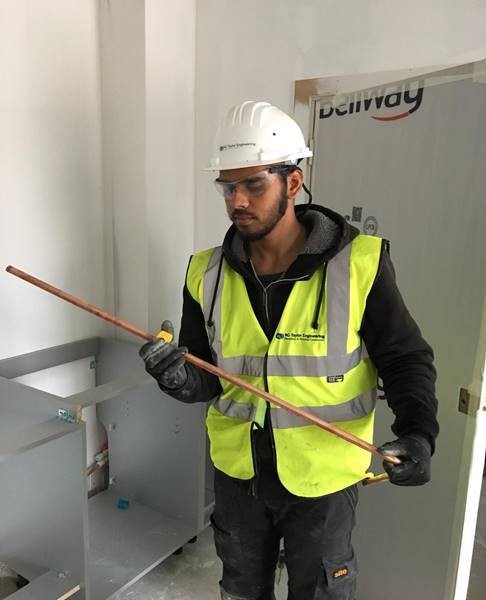 Humza Sharif, resident of the London Borough of Barking and Dagenham
I'd decided at the age of 15 that I wanted to become a plumber. My dad was registered with Frank at the Job Shop so I popped in to see him. I was too young to register but Frank gave me advice and signposted me to the Technical Skills Academy in Barking. 
I returned to the Job Shop after completing my level 1 qualification in plumbing. I created a CV with Frank and started mock tests for my CSCS exam. I went on to pass and obtained my CSCS card.
Frank then encouraged me to take unpaid work experience with Lovells (a leading provider of regeneration developments) to gain site experience and confidence whilst studying for my level 2 plumbing qualification.
An interview was set up for me with K10 (an apprenticeship training agency) I was successful and placed as a plumbing apprentice on the Barking Riverside project. I have since gone on to gain my NVQ 2 in plumbing and have a blue skilled worker CSCS card. I was with K10 for a year and a half and I now work for another company as a fully qualified plumber.
The support from the Job Shop was great and I have achieved so much, thank you.